A Pack of Rest in Beauty
$

55.00

AUD

-

$

129.00

AUD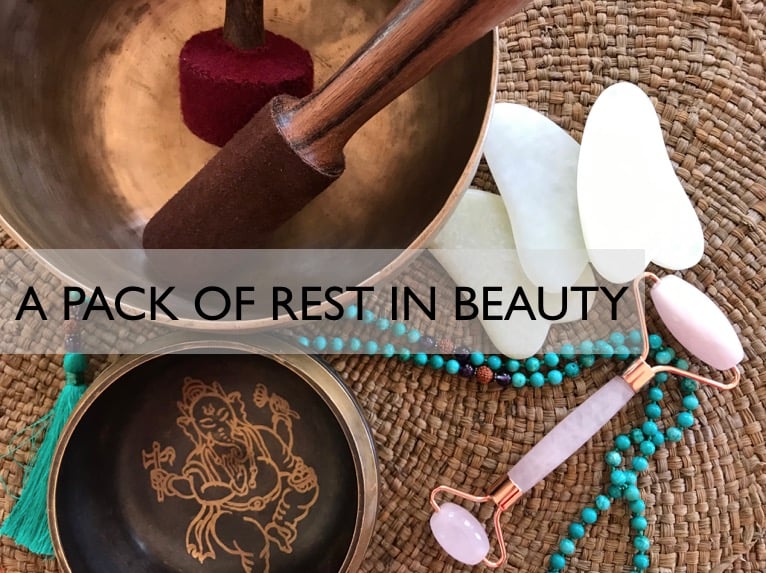 This pack includes a 30-minutes of Gua Sha facial treatment followed by a 30-minutes of singing bowl sound session.
'Gua' means scrape, and 'Sha' means red. "Gua Sha is a part of the Ancient Tradition Chinese Medicine practice. The treatment involves scraping a flat jade or rose quartz stone over the skin in upward strokes to relax stiff muscles and promote tissue drainage." Gua Sha could be practice over the body including on the face.
Facial Gua Sha relaxes tension, encourages blood circulation, brighten the complexion, soften fine lines/wrinkles and promote lymphatic drainage to detoxify. It leaves you with a beautiful glowing skin instantly.
Tibetan Singing Bowls have been used for centuries for healing and meditation purposes. They create a range of sounds to restore the normal vibratory frequencies of diseased and out-of-harmony parts of the body, mind, and soul.
The sounds generated by Tibetan Singing Bowls are a type of energy medicine that promote healing from stress disorders, pain, depression, and most forms of dis-ease.
Both treatments compliment each other very well. You will leave this session feeling relax, energised and rejuvenated.
Share